Capital Campaign
August 30, 2017

Our Lady of Sorrows Parish & School has grown over the years in many ways, both in the number of parishioners who attend and the way those parishioners are being served. Unfortunately sometimes they are not being served to the degree that an active parish should serve the faithful; for example:
An active Perpetual Adoration ministry has developed, but it cannot be truly "perpetual" because the adoration chapel (the cry room of the church) has to be closed for weekend Masses, and sometimes those trying to pray are disturbed by happenings in the church)
Organizations want to meet — but there is no place to meet because of other activities, so they either do not meet or have to meet "off campus"
Even when there is room available, what is available may be too small or too large
As a result, the Parish Council and pastor have authorized a Capital Campaign to provide funds for
a dedicated Perpetual Adoration Chapel
a parish hall with adjacent small meeting rooms / classrooms
additional close-up parking.
This is "Phase 1" of the Capital Campaign to provide facilities and parking for the church. The projected cost is $4 million dollars. A "Phase 2" of the campaign will follow for renovation and construction at the school — based on need and the potential for additional fund-raising.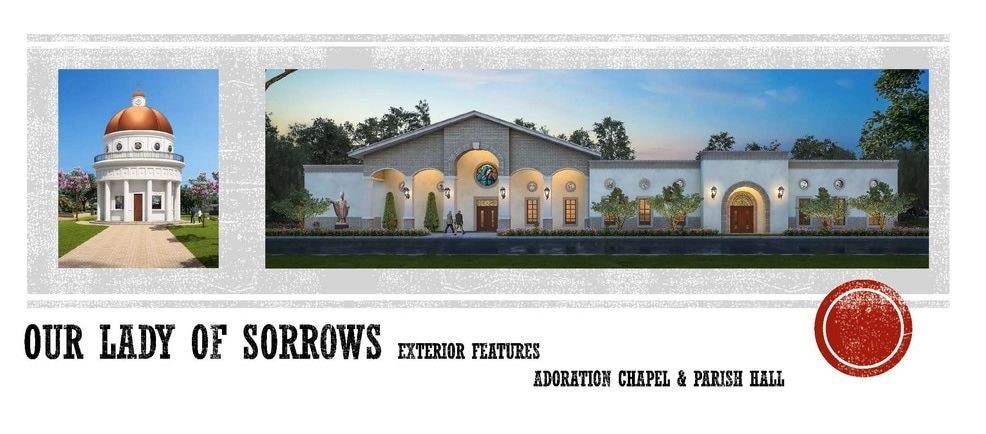 As of mid-August 2017, $1,352,970 of the needed $4 million dollars has been pledged for the campaign, while $652,197 has actually been collected. Two points about the difference are:
Whereas some people have paid off their pledges at one time, others will be making payments over a three-year period.
Unfortunately, some pledges will not be paid in full (people die, lose jobs, move away, etc.).
If you are contacted by members of the parish Campaign Committee, please use your conscience in deciding whether to contribute and how much you can reasonably afford. Then, again with your conscience as your guide, please fulfill your pledge.
(Adapted from the OLS Parish Bulletin)
Blessings & Peace,
Hugo De La Rosa III