You can contribute in any of the following ways:
Giving Tree
The Memory Tree is a beautiful tree proudly displayed in our front office celebrating achievements, milestones or the special people who make these moments happen.
Levels:
Leaf:$150 Bronze, Silver, Gold
Apple:$1,000
Rock:$2,500
Payment: Mail Alumni Commerative Name Plate Order Form and payment to the address below. For a monthly pledge call the accounting office at 686-3651 to make arrangements.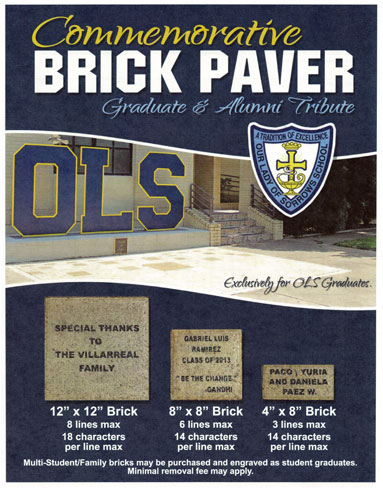 Commemorative Brick Paver
Brick Pavers are a great way to commemorate and/or give tribute to OLSS Graduates and Alumnis.
Bricks: 12x12, 8x8, 4x8