Principal's Report April 2018
April 20, 2018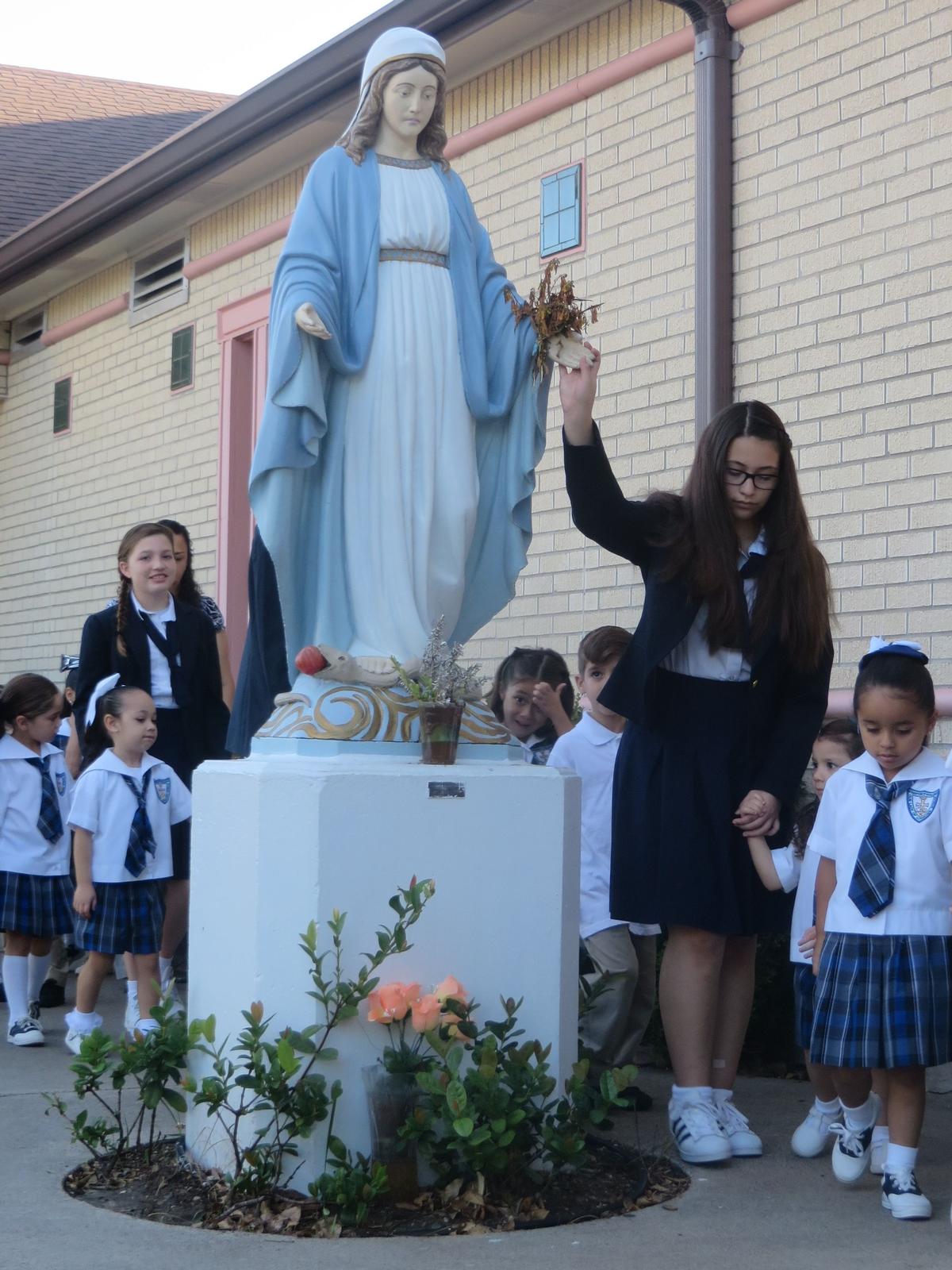 Principal's Report to OLS School Community
SCHOOL IMPROVEMENT STUDY
Earlier in the school year Monsignor Barrera and the school council gave us permission to bring in outside educational consultants to conduct a school improvement study. The purpose of the study is to examine all areas relevant to student achievement, including instructional delivery, testing and curriculum, and strengthen them as needed. The consultants have begun their observations and collection of data in the middle school grades and will continue until the school year ends. We look forward to the final report and implementing their suggestions on how to continue to better our school.
Alliance with Notre Dame University
OLS School is in partnership with the University of Notre Dame and its Alliance for Catholic Education (ACE) program. ACE program promotes Catholic education among graduate students seeking their Master in Education degree and places those highly qualified graduates in Catholic schools across the country. OLS is fortunate to have two such teachers on campus – Mr. DeSapio and Ms. Sternberg. Although Mr. DeSapio will be leaving at the end of the school year, a teacher has already been assigned to the position beginning in August.
STEM Education
OLS is applying for participation in the Notre Dame Center for STEM Education program (SCIENCE / TECHNOLOGY / ENGINEERING / MATH) through the University of Notre Dame. This competitive program selects, funds, and trains cohorts of teachers who commit to a 3 summers, 2 school years intensive program that focuses on implementing STEM into all areas of the school curriculum. The program collaborates with researchers and practitioners at Notre Dame and across the nation to help all students innovate, engage, and excel in the STEM disciplines. We will update you as the process gets closer to the acceptance date.
In Christ,
Mrs. Luisa DeLeon
Principal