The Communion of Saints
October 29, 2017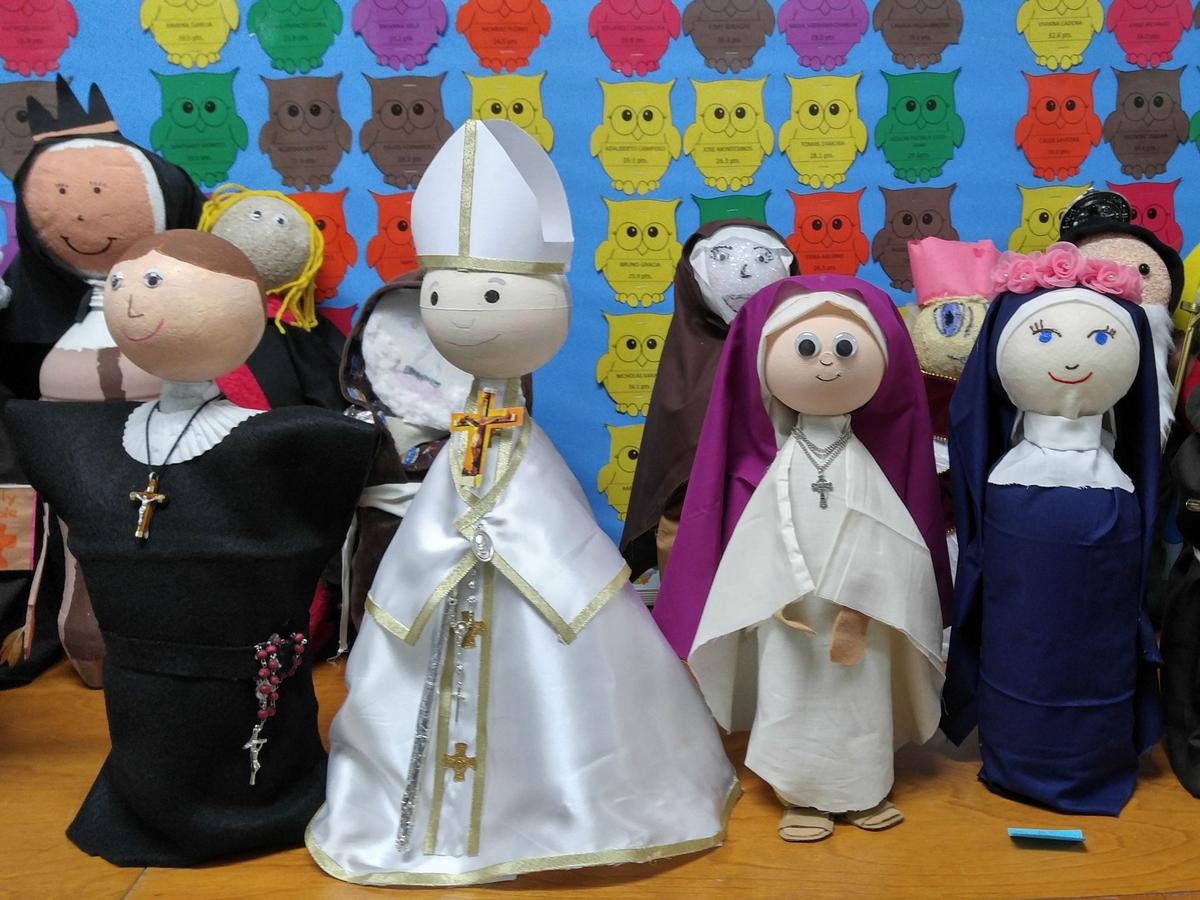 This week we celebrate two interrelated feasts: The Solemnity of All Saints on November 1st, and The Commemoration of All the Faithful Departed (All Souls / Dia de los Muertos) on November 2nd. Both of these feasts center on the reality that we are still connected to our ancestors in faith and in family. They remind us that, even though we cannot see them, those who have passed away are still very much a part of our life.
The Solemnity of All Saints focuses on those people who have lived such exemplary lives of holiness that the Church feels justified in saying they are already enjoying the beatific vision - that they are living in the full presence of God. All Souls expands the focus, centering on all of our beloved dead. Both feasts echo the teaching in our creed: "We believe in the communion of saints."
Since we are all one in Christ Jesus, we believe that our deceased friends and relatives can still influence our lives. They can bring our prayers and petitions to the very throne of God, interceding on our behalf; just as we can ask St. Michael, or St. Teresa, or St. Joseph to pray for us, so we can ask our deceased grandmother, uncle, or parent to pray for us as well.
We can also pray for our deceased relatives and friends, asking mercy on their behalf before God, our merciful judge. We can pray for a speedy movement through purgatory, and we can pray for the rest of their eternal souls.
Finally, we can look to the lives of the saints and draw encouragement from them - priests, popes, nuns, couples, and children. We can do our best to imitate them as they imitated Christ. With over 10,000 saints officially recognized by our Church, there will be saints that resonate with us because of our age, our profession, or our current needs. There will also be saints that challenge us to pursue holiness, or to think about our faith in ways that help us appreciate the universal call to holiness in every age, every culture, and every language.
In these two intertwined feasts, we remember that out of sight does not equate to out of mind. And we pray that one day, we also will be able to see God face to face, and take our place among a long line of people who prayed that we would one day enter into heaven.
Blessings & Peace,
Hugo De La Rosa III