November Saint, Virtue & Parable
November 02, 2017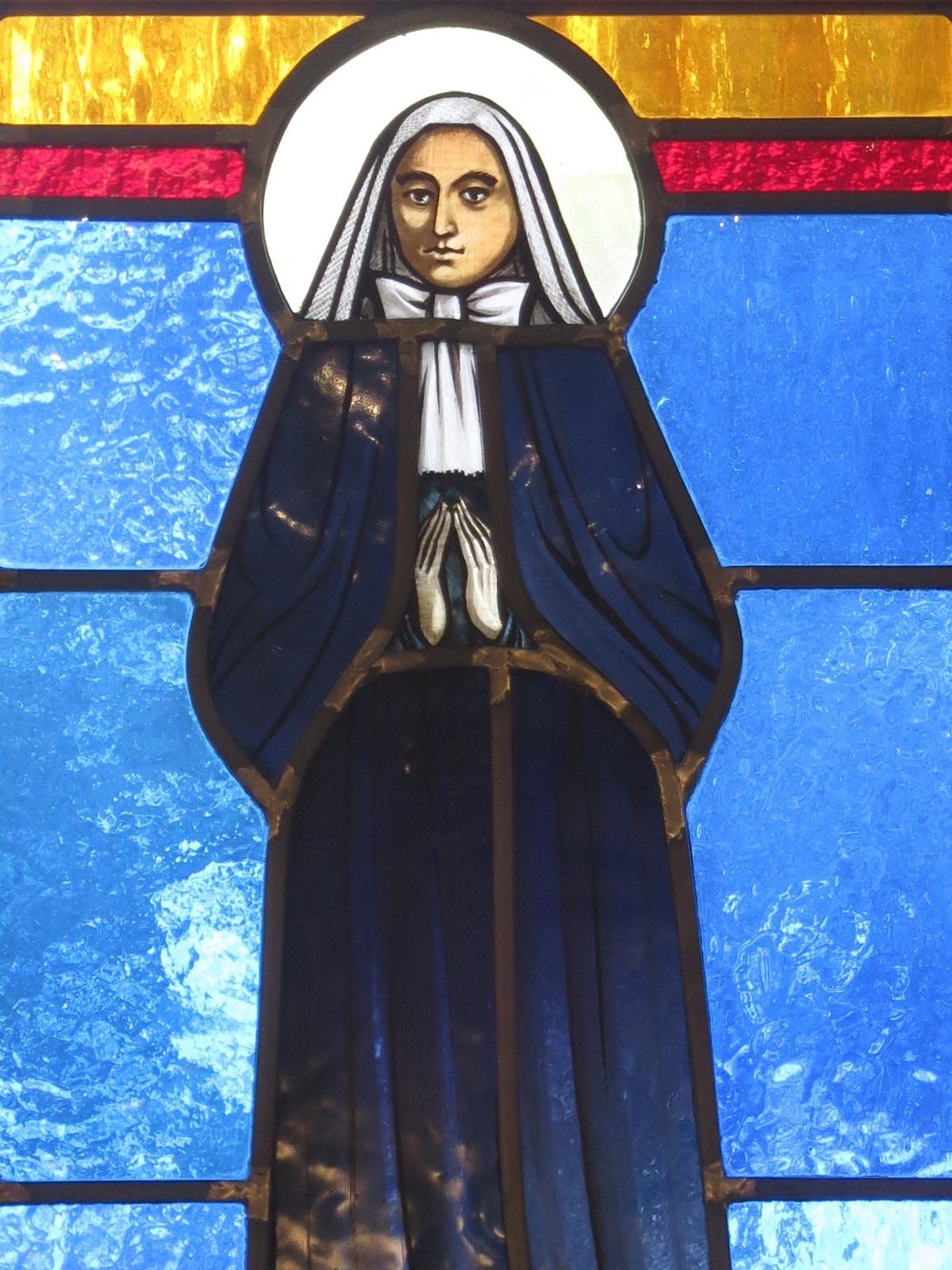 Each month at Our Lady of Sorrows we explore a particular parable of Jesus, a saint from the great cloud of witnesses that surround us (see Hebrews 12:1), and a virtue (generally taken from the fruits of the Spirit [Galatians 5:22-23, 2 Corinthians 6:6, Ephesians 5:9, & 2 Peter 1:5-7] or the cardinal & theological virtues). The parable, saint and virtue are incorporated into our morning prayer, religion bulletin boards and religion classes. This focus on one parable, one saint and one virtue complements our Words of Wisdom program and serves as a supplement to our religion curriculum. This month we focus on the parable of the Weeds & the Wheat (Matthew 13:24-30), the virtue of Self-Control, and St. Frances Xavier Cabrini.
Jesus told them another parable: God's kingdom is like a farmer who planted good seeds of wheat in his field. One night, while his workers were asleep, his enemy planted weeds all through the wheat and snuck away before dawn. When the first tiny green stalks of wheat appeared and the grain began to form, the weeds showed up, too.
The farmhands came to the farmer and said, 'Master, that was clean seed you planted, wasn't it? Where did these weeds come from?'
The farmer answered, 'An enemy did this.'
The farmhands asked, 'Should we pull out the weeds?'
The farmer said, 'No, if you pull out the weeds, you'll pull up the wheat, too. Let them grow together until harvest time.
Then I'll instruct the harvesters to pull up the weeds and tie them in bundles for the fire, then gather the wheat and put it in the barn.'
(Matthew 13:24-30, adapted from The Message translation)
St. Frances was born in Lombardi, Italy in 1850, one of thirteen children. At eighteen, she desired to become a nun, but poor health stood in her way. She helped her parents until their death, and then worked on a farm with her brothers and sisters.
One day a priest asked her to teach in a girls' school and she stayed for six years. At the request of her Bishop, she founded the Missionary Sisters of the Sacred Heart to care for poor children in schools and hospitals. Then at the urging of Pope Leo XIII she came to the United States with six nuns in 1889 to work among the Italian immigrants.
Filled with a deep trust in God and endowed with a wonderful administrative ability, this remarkable woman soon founded schools, hospitals, and orphanages in this strange land and saw them flourish in the aid of Italian immigrants and children. At the time of her death, at Chicago, Illinois on December 22, 1917, her institute numbered houses in England, France, Spain, the United States, and South America. In 1946, she became the first American citizen to be canonized when she was elevated to sainthood by Pope Pius XII. St. Frances is the patroness of immigrants. (Source: Catholic.org)
In the Gospel story, Jesus is teaching us two things: The first one, which he explains to his apostles, is that good will always win over evil in the end. Even if it seems like the weeds are taking over, God promises us that, either here on Earth or in heaven, good will always win, and evil will always lose (just like the wheat goes into the barn and is later made into delicious bread and cakes, while the weeds are thrown out with the trash).
But Jesus also reminds us that our own heart, mind and soul are sometimes full of both good things (like wheat seeds) and bad things (like weeds). Our choices help us become more like Jesus (like the good seeds that grow into wheat) or takes us farther away from Jesus (like the weeds that were thrown away). The virtue of self-control helps us to nourish those good thoughts and actions, while helping us to put aside selfish thoughts and sinful actions. In this way, the parable reminds us that our self-control will help us enjoy eternal life with God as well as help others by our example.
Mother Cabrini practiced self-control when she was asked to teach (she gave up her time and energy and focused on her responsibilities instead of her wants) and when she came to the United States with a few of her nuns (they were very poor to start off with, and had to make do with little food and money). She also put into practice the parable of the month by teaching everyone who wanted to be taught, and not turning anyone away.
This month then, as we pray for the holy souls in purgatory and as we give thanks for the good things in our lives, let us also pray that our decisions will be inspired by Mother cabrini's example and that our choices always help us be more like Jesus.
Blessings & Peace,
Hugo De La Rosa III