The Advent Season
November 19, 2021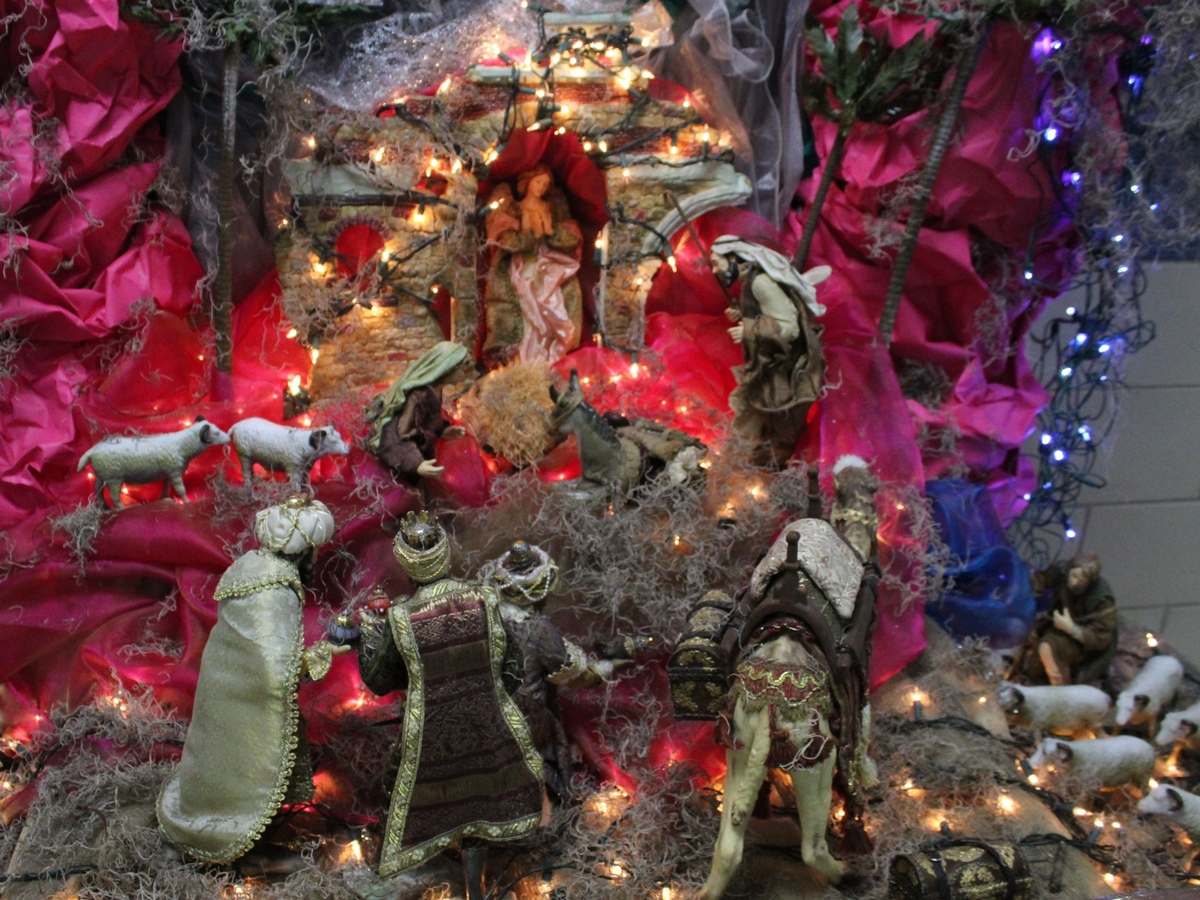 During the blessing given to the mother and father of a newly baptized child at the end of the Baptismal Liturgy, we hear these words: These parents will be the first teachers of their children in the faith, may they be also the best of teachers by what they say and do. The Second Vatican Council called each home and family "the domestic church." With this in mind, the season of Advent provides an excellent opportunity for parents to nurture the faith of their whole family.
Buying (or making) an advent wreath and then setting up a prayer area in your home (somewhere near the living room or dining room, where it is clearly visible) to place it on is a good first step. Blessing the wreath, and then lighting the candle(s) before or after dinner each evening can become a way of keeping the focus of this Advent season on the coming of the Light of Christ.
Setting up a Jesse tree (especially a homemade one) can be another way of marking the days during Advent until we celebrate the birth of Jesus. Setting up Christmas lights inside or outside the home can be another way of remembering the light of Christ, especially as our days grow shorter and the nights grow longer.
Traditional Posadas or praying the rosary together are another way to fully prepare for the coming Christmas season both as a family and as an extended community. And of course, the best way to prepare is to attend Holy Mass together during the season of Advent every weekend and holy day—it helps to prepare the whole family to celebrate the birth of the Baby Jesus at the beginning of the Christmas season.
There are several documents you can download as part of this post (below my signature) that have prayers, activities, and ideas on helping families keep their focus not just on the fun of preparing for Christmas, but also on the preparation of our hearts, lives, and homes during the Advent season. In whatever ways your family prepares, remember that Jesus can stay at the center of our lives only with our attention and devotion to him—may we give God the best gift we can give him this Advent and Christmas season: our time.
Blessings & Peace,
Hugo De La Rosa III
Files for Download