Lenten Rice Bowl
February 23, 2021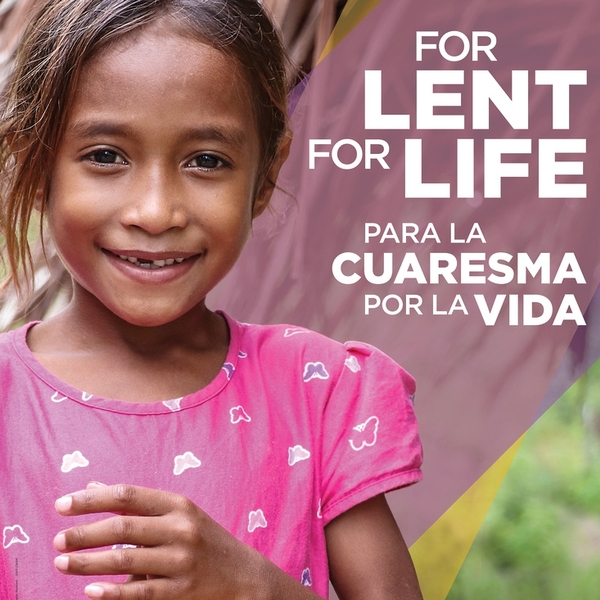 Every year, during the season of Lent, our diocese participates in Catholic Relief Services' Lenten Rice Bowl, and this year is no different. Bishop Flores is calling and challenging every person of good will in our area to find it in our hearts to sacrifice some of our monetary treasure to help areas with some of the poorest of the poor, including the colonias that are a few minutes' drive away from many of us.
To put things in perspective: last week many Texas residents lost power and access to clean, running water anywhere from a few hours to a week (or longer!) — this is the day-to-day life of many of the people that benefit from the donations given through CRS Rice Bowl. 75% of the donations are distributed to areas in desperate need of assistance (this year focusing on El Salvador and Madagascar), while 25% stays in our diocese to assist with efforts that target those living in abject poverty with daily hunger and other pressing needs.
This year, instead of handing out physical Rice Bowls to every student at Our Lady of Sorrows Catholic School, we are focusing on digital donations that are in line with our COVID-19 safety protocols. You may give:
1) Through OLS Church's online giving page: https://www.osvonlinegiving.com/1383
as a one-time donation (select "Quick Give," then choose "Rice Bowl" as your Fund)
as an ongoing donor (select "Create New Account" or simply log in if you have an existing account; make sure to select "Rice Bowl" as your Fund)
2) Through the OSV Online Giving App
As we continue our journey through the season of Lent, let us join our prayers and our charitable donations as a means of continuing to bring the hope, light, and love of Jesus to our neighbors around us.
Blessings & Peace,
Hugo De La Rosa III