Posts Tagged "environment"
September 15, 2019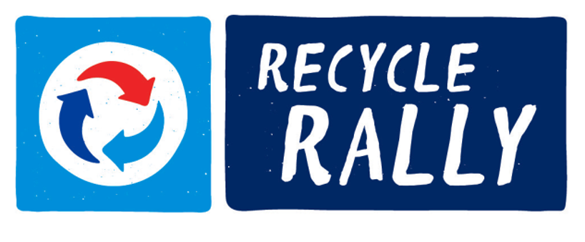 Dear Parents,
We are pleased to inform you that our school will be participating in Recycle Rally this year!
What is Recycle Rally?
Recycle Rally is a nationwide school recycling program designed to raise awareness among K-12 students about the importance of recycling. It is sponsored by PepsiCo Recycling and can offer our school opportunities to earn valuable supplies and prizes as we teach our students the importance of recycling throughout the year.
How does it work?
Every bottle and can that we collect is worth a Rewards Point and as those points accumulate, we can redeem them for gift cards and other useful merchandise that can be used to help our school. Each bottle and can will also contribute to our status on Recycle Rally's national leaderboard, and if we finish in the top 25 then we could receive a cash prize, ranging from $500 up to the $5,000 grand prize.
What's more, when we recycle bottles and cans through this program, we help the PepsiCo Recycling initiative to provide dedicated support to post-9/11 U. S. Veterans with disabilities through its partnership with the Entrepreneurship for Veterans with Disabilities (EBV), as well as help support The Nature Conservancy's efforts to protect watersheds, which are nature's filtration system for our drinking water.
What will my child be asked to do?
Students are encouraged to collect non-alcoholic beverage containers (plastic bottles marked with "#1 PETE" on the bottom and aluminum cans) and bring them in to school to help our school earn rewards. Upon collection, we will weigh the recycled bottles and cans and our school will earn points for each pound we tally.
Students may also be asked to volunteer to help promote the recycling effort by helping to spread the word or by helping with sorting/weighing the materials and reporting recycling totals in our online account. Their involvement will provide valuable experiences that will help them learn new skills. If your student might be interested in taking on a leadership role within this program, please let me know.
How can I help?
We hope you'll join us in making this year's Recycle Rally a success by encouraging your child to get involved and by making sure those loose bottles and cans get recycled at school rather than ending up in a landfill.
If you send recyclable containers to school with your student, please have them pre-sorted by aluminum in one bag and PETE #1 plastic in another. Also, feel free to tell your friends and family to collect non-alcoholic bottles and cans at home and donate them so that we may recycle them and earn more of those helpful rewards points! Together, let's make Recycle Rally as fun and rewarding as possible.
Where can I learn more about this program?
Feel free to check out the program's website for details including the complete terms and conditions of participation and how your students' actions will benefit our planet, our school, and our students. The website also includes some great tools and tips for making this recycling program a successful one, so please visit PepsiCoRecycling.com/Programs/RecycleRally.
ACCEPTED MATERIALS FOR RECYCLE RALLY
ELIGIBLE MATERIALS
NON-ALCOHOLIC BEVERAGE CONTAINERS THAT FALL INTO THE FOLLOWING THREE CATEGORIES ARE ELIGIBLE FOR CREDIT IN THE ANNUAL COLLECTION CONTEST AND REWARD POINTS THROUGH RECYCLE RALLY:
1. ALUMINUM:
Aluminum cans of all shapes and sizes are considered eligible, but note alcoholic beverage containers are not eligible
Tabs may be left on the cans
Aluminum cans do not need to be crushed
2. PLASTIC #1 (PET OR PETE) BEVERAGE CONTAINERS:
Plastics identified as #1 PET or #1 PETE are eligible for points in Recycle Rally
Most, but not all beverage containers are made of #1 PETE
Examples of types of eligible materials that are commonly made of #1 PET/PETE
Water bottles
Juice bottles
Soda bottles
Sports Drink bottles
Ready-to-Drink Tea bottles
3. PLASTIC #2 (HDPE) BEVERAGE CONTAINERS:
HDPE plastics are usually translucent or opaque and can be mistaken for other types of plastics. Be sure to check the bottom of the container and verify that it has a #2 on it.
Examples of types of eligible materials that are commonly made of #2 HDPE:
Milk jugs
Small milk and juice containers
Containers may not include alcoholic beverages
NOTES ABOUT ELIGIBLE MATERIALS:
Labels do not need to be removed from containers
Caps/lids may be left on plastic containers (unless otherwise specified by your local recycling service provider)
Containers must be contaminant-free for sanitary and safety reasons
While it is not expected that every container will be shaken completely dry, you should make sure the containers contain minimal amounts of residual fluid before tallying them. Up to 12 mL of residual fluid is allowable (that is about 2% of the volume of a 20 oz. bottle or about 3% of the volume of a 12 oz. can)
Sincerely,
Israel "Buddy" Martinez Jr., MEd
Principal