Posts Tagged "academics"
April 20, 2018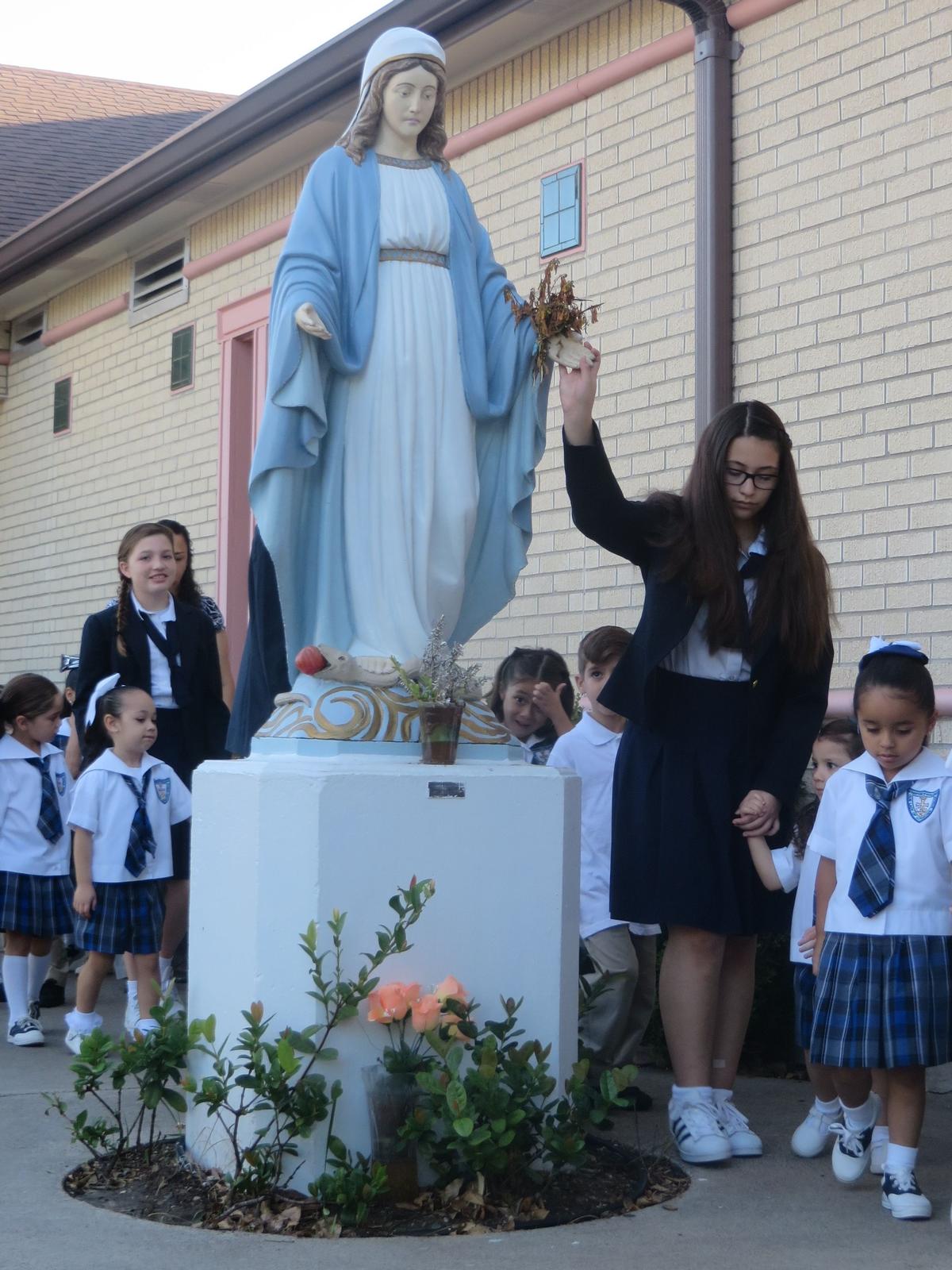 Principal's Report to OLS School Community
SCHOOL IMPROVEMENT STUDY
Earlier in the school year Monsignor Barrera and the school council gave us permission to bring in outside educational consultants to conduct a school improvement study. The purpose of the study is to examine all areas relevant to student achievement, including instructional delivery, testing and curriculum, and strengthen them as needed. The consultants have begun their observations and collection of data in the middle school grades and will continue until the school year ends. We look forward to the final report and implementing their suggestions on how to continue to better our school.
Alliance with Notre Dame University
OLS School is in partnership with the University of Notre Dame and its Alliance for Catholic Education (ACE) program. ACE program promotes Catholic education among graduate students seeking their Master in Education degree and places those highly qualified graduates in Catholic schools across the country. OLS is fortunate to have two such teachers on campus – Mr. DeSapio and Ms. Sternberg. Although Mr. DeSapio will be leaving at the end of the school year, a teacher has already been assigned to the position beginning in August.
STEM Education
OLS is applying for participation in the Notre Dame Center for STEM Education program (SCIENCE / TECHNOLOGY / ENGINEERING / MATH) through the University of Notre Dame. This competitive program selects, funds, and trains cohorts of teachers who commit to a 3 summers, 2 school years intensive program that focuses on implementing STEM into all areas of the school curriculum. The program collaborates with researchers and practitioners at Notre Dame and across the nation to help all students innovate, engage, and excel in the STEM disciplines. We will update you as the process gets closer to the acceptance date.
In Christ,
Mrs. Luisa DeLeon
Principal
March 04, 2018

Program Identification
The SuccessMaker Program provides individualized self-paced instruction for students in grades 1-8 to enhance and reinforce their language arts and math skills. The program courses are designed to help students demonstrate academic achievement and develop confidence in reaching their full potential by allowing them to work on their own level even if that means they are working below or above grade level.
Procedure
Two-pronged innovative strategies are employed by SuccessMaker Program. First, the program tracks the Initial Placement that places the students at the appropriate grade level equivalent based on data gathered during this time. After this initial placement, the Program Facilitator tracks each student's progress and automatically provides the level of instruction appropriate to each student's needs. The program also provides additional practice in areas which performance is weak and reinforces the areas in which performance is strong. Because each student proceeds at his or her pace, this allows the student to take a greater academic challenges while building new skills, knowledge and strategies.
The other innovative strategy employed by SuccessMaker Program is called On-the-Spot Intervention. Each teacher accompanies his/her class to the computer lab and along with the SuccessMaker Facilitator provides one-on-one tutoring as students work. The teacher interacts with students to work on their weakest academic areas. In addition to this strategy, each teacher also carries the responsibility of reviewing reports provided by the program facilitator and prescribing (with the help of the facilitator) any needed intervention to catch students before they fall behind in math and reading.
Assessment
Immediate access to on-demand assessment tools is employed by SuccessMaker Program. Teachers and parents have access to numerous reports which provide immediate and accurate information detailing student performance. Examples of the information available from reports include:
Number of correct problems out of the total number attempted and the length of the session

Cumulative number of problems, percent correct and total time on system

Grade level equivalent gains in reading and/or math to date

Specific objectives with which a student or group of students is struggling

Projection of the time needed to achieve a certain gain or to reach a particular grade level goal.
These reports are provided regularly by the SuccessMaker Program Facilitator and referred to by subject and grade-level teachers to keep track of academic performance and growth of students and to prescribe any needed intervention.
For further information and explanation, please contact Denia de los Reyes – SuccessMaker Program Facilitator